One of my favourite type of Blog is the "tech blog".  Now this isn't something new to blog about, as Tech bloggers have been blogging about technology news and gadget reviews in detail online since the beginning of the internet, But because it's such a vast niche, you could carve out yourself a really good angle within the tech blog sphere. The trick is to have your own take on tech and don't just follow the trend. One area which hasn't really been covered specifically is eco tech,
so something to think about. Maybe a blog specifically covering tech aimed at becoming more environmentally conscious.
Anyway, here's a few blogs in the tech niche that I really like and that I feel are doing something different and is thriving when it comes to organic traffic increases and revenue.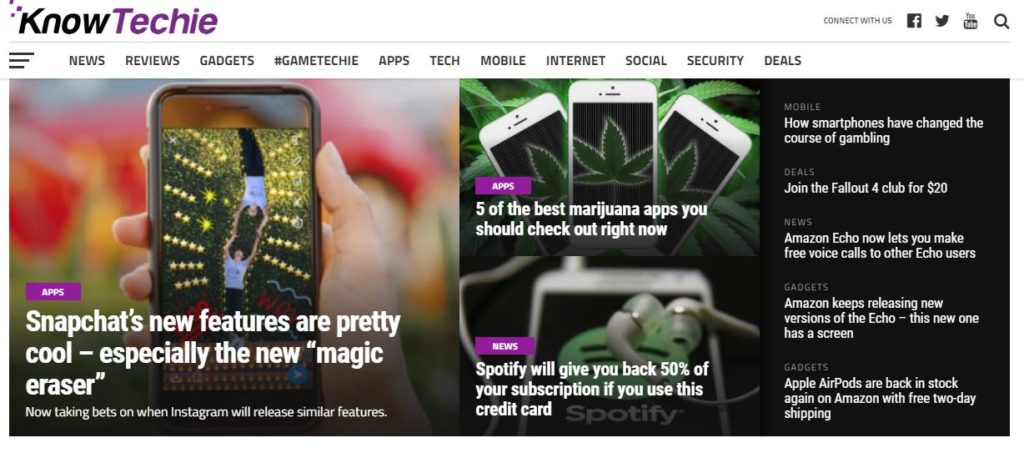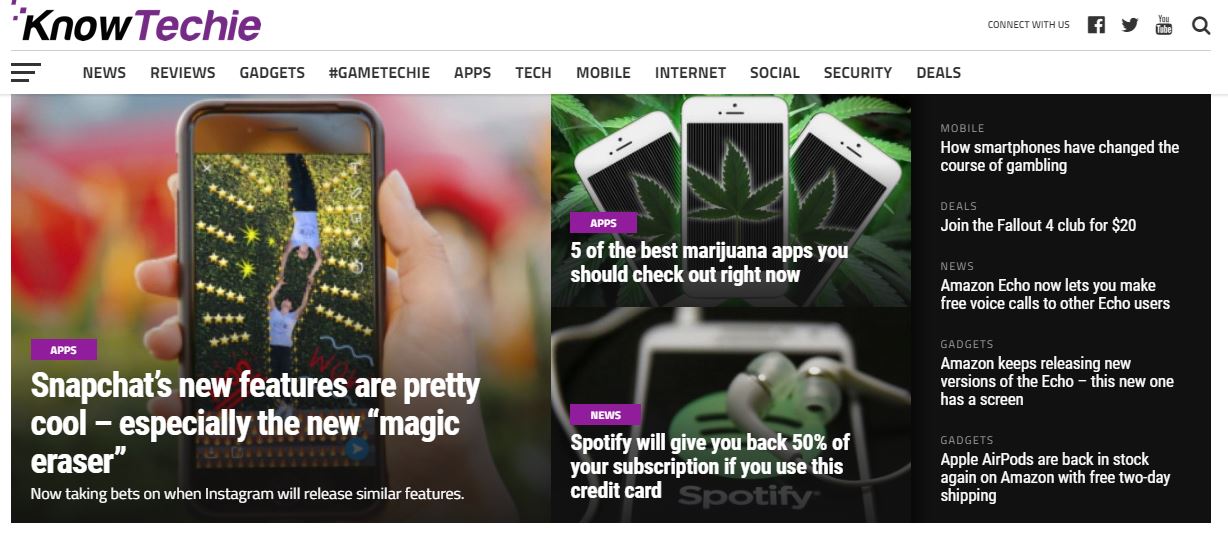 I've been following this site since it started and has seen its progression from just one guy writing about stuff he loves, to a site that get's decent traffic and has a team of writers.
Knowtechie is a great example of a site that started out as a hobby but has fast become a business. I like the angle they have as well.
"Tech News For The Non Techie". KnowTechie is a blog for people who love tech, but live outside the bubble.
 This is so refreshing, because so many tech blogs out there are a bit too technical and full to the brim of jargon. It's nice to see a tech blog that has lowered the entry level to tech news.